Pipes and equipments in low temperature service shall be provided with insulation specifically design for low temperatures, such as :
Preformed or foamed-in-place polyurethane for piping up to and including 36″.
Polyurethane blocks, segments or foamed in place sections for piping and vessels greater than 36″.
Polyurethane foam shall conform to ASTM C591, Type 11, with a flame spread rating not exceeding 25 in accordance with ASTM E84. Higher density and higher strength foam may be used as load bearing insulation if the properties are approved.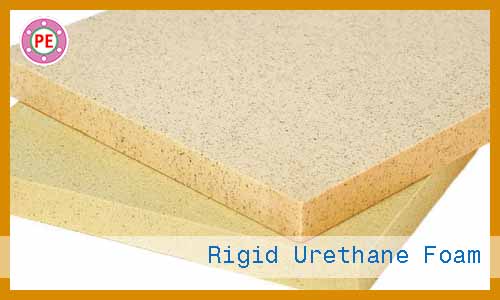 Insulating material used on austenitic steel surfaces shall contain less than 20ppm leachable chlorides and a minimum of 20ppm sodium silicate for each part per million of leachable chlorides.
Foamed in place polyurethane foam shall, as a minimum, conform to the following:
Density of the core shall be between 30 and 35 kg/m3.
Thermal Conductivity shall not exceed 0.019 W/mK when the foam is new and cured. This value shall be based on a mean temperature of 25°C as determined in accordance with ASTM C518.
Flammability shall be guaranteed to have a flame spread classification not exceeding 75 in accordance with ASTM E84.
Compressive Strength in accordance with ASTM D1621 shall be not less than 170kN/m.
Closed Cell Content shall not be less than 90%. The cell structure shall be uniform throughout the core and the average cell size shall be no more than 0.40mm. Elongated cells shall be no longer than three times the smallest dimension. These requirements are to be verified in accordance with ASTM D2856, Procedure A.
Dimensional Stability :the maximum volumetric change shall not be more than 6% after 7 days exposure at 75+3°C and 100 + 0/-3% relative humidity in accordance with ASTM D2126.
The permeability shall not exceed 2.5perm in accordance with ASTM C335.
Friability: A 6mm cube, when properly cured, shall not powder when crushed.
Vapor barrier coatings shall cover insulation completely before weatherproofing is installed and have the following characteristics:
They must be compatible with the process piping insulation
They must be flexible at the lowest temperature to which they are exposed.
Permeability shall not exceed 0.03 perm in accordance with Procedure E of ASTM E96 for the thickness used.
Minimum dry film thickness shall equal or exceed 0.76mm.
Flame spread rating shall not exceed 30 in accordance with ASTM E84.
They shall be weatherproof and non-absorbent and shall constitute a vapor barrier.